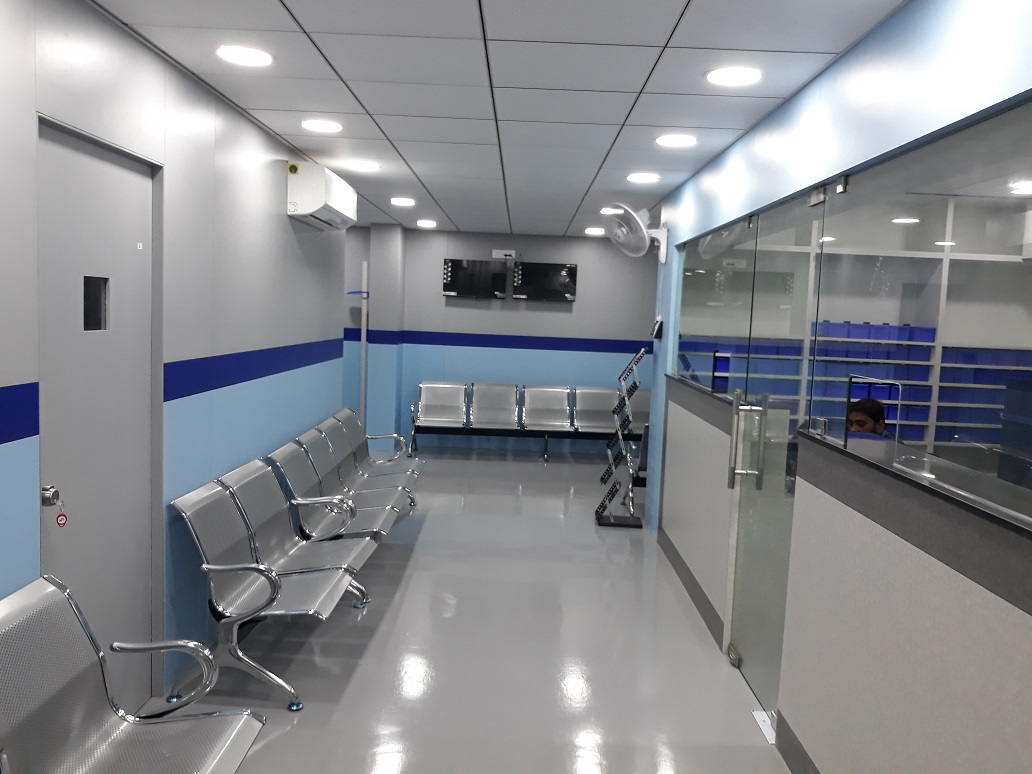 Global Healthcare made Affordable & Reliable!
EMC is an ISO 9001:2015 certified fast-growing multispeciality clinic that offers tertiary care. It is situated in the heart of a developing area in the capital city Chennai along the ECR highway.
The multispeciality clinic is known for its remarkable protocol which is integrated with care, compassion and commitment. We at EMC shower our care and compassion to offer the best healthcare and dedicate our commitment to spend our time & energy to serve every patient with advanced treatments.
Spread across a lavish space and sophisticated infrastructure, this is a next generation multispeciality clinic equipped with day-care beds,high end medical equipments &  multipara monitors which assure world class medicare.
We provide a comprehensive package of clinical lab tests which are accurate for early prediction, quick detection, diagnostic screening and continuous monitoring of various diseases and disorders.
Early morning services
Advanced Lab equipment's
Experienced Technologist
Effectively Maintained Quality Management system as per ISO 9001:2015 Guidelines.
Proficient testing
Accurate reports
Blood collection by experts
Online Reports- WhatsApp /Email/SMS
Book your Body checkup packages today!
The joy of healthy living comes with good health and proper care.
ECR Multispeciality Clinic, Palavakkam and The Madras University Non-Teaching Staff Residents Welfare Association, Palavakkam, jointly organised a free medical camp
Read More »
EMC Health conducted Free Medical camp on 19th June 2022 at ECR Multispeciality Clinic located at Palavakkam, ECR, Chennai.
Read More »